Product Description

The base and roof of the packaged container house are welded, it will be more durable, but it is not as convenient as the container house during transportation. The transportation method is described in detail below.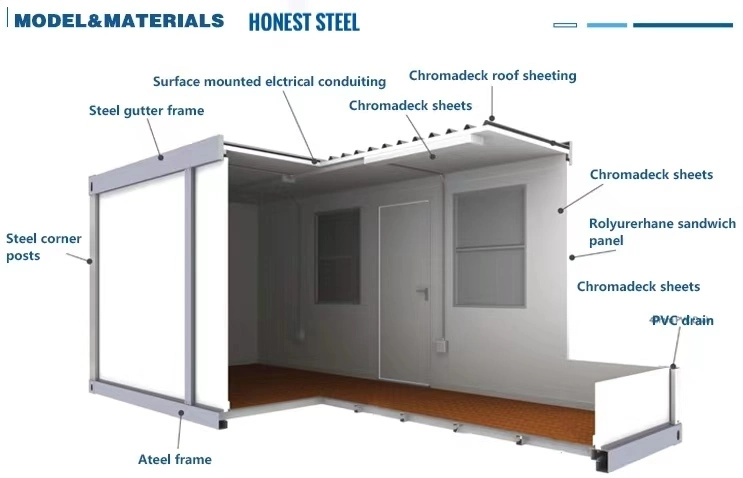 | | |
| --- | --- |
| Main Frame | 2.5mm,3.0mm Steel Bending with Powder Paintin |
| Wall | 50/75 Sandwich Panels |
| Roof Sheet | 0.5mm Color Steel Sheet |
| Window | EPS/PU/Rock Wool Sandwich Panel |
| Door | PVC/Aluminium Alloy Window |
| Wind-resistance | Grade 11 |
| Earthquake-resistance | Grade 7 |
| Live load capacity of roofing | 0.6kn/m2 |
| Wall permitted loading | 0.6kn/m2 |
| Density of EPS | 8~12 kg/m2 |
| Delivery time | Normally 10-15 days |
| Product standard | L6m*M2.25m*H2.8m |
Product Process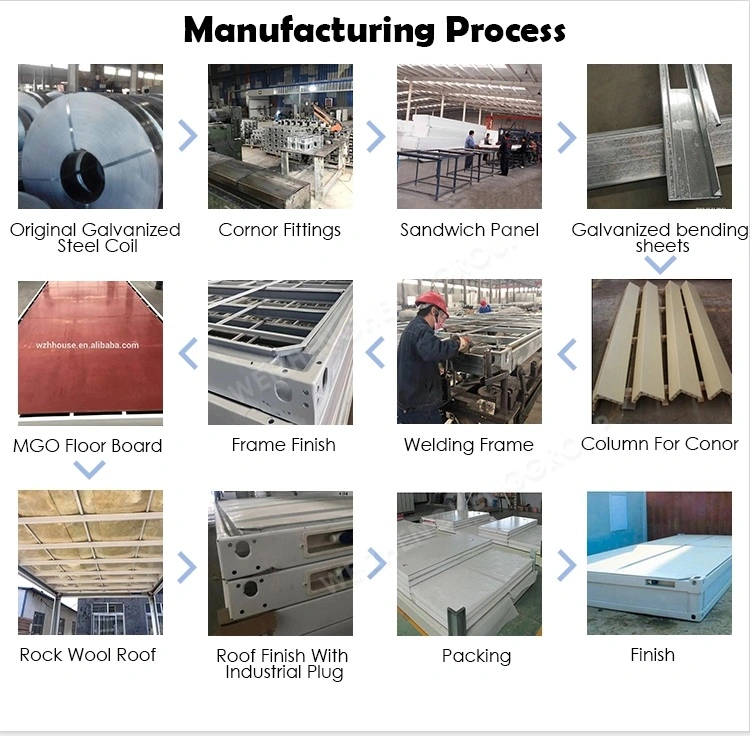 Application: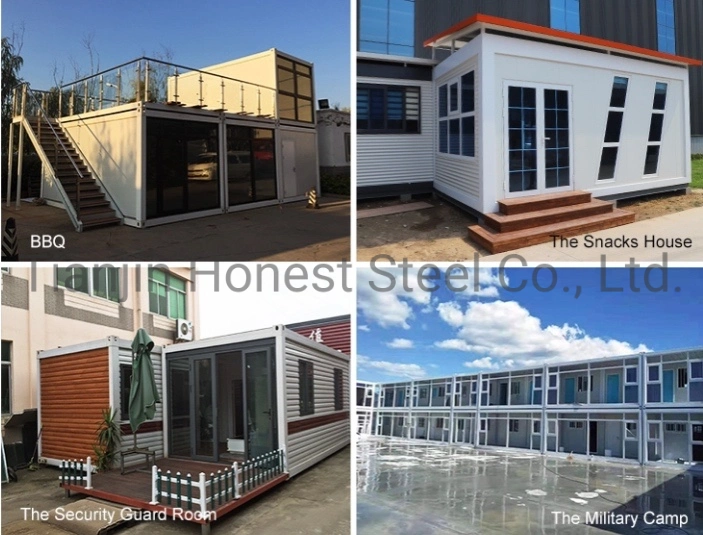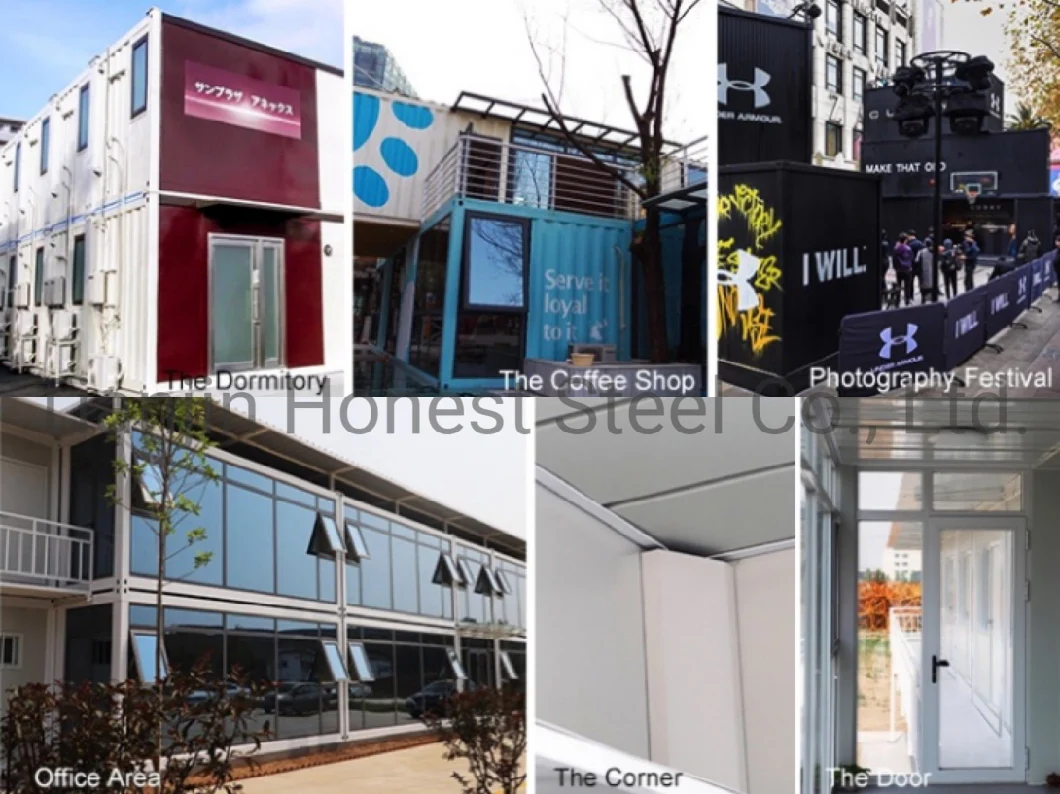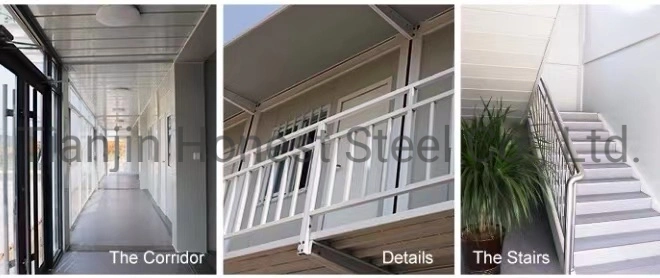 Packing & Shipping
1.The packaged container house can be loaded with bulk cargo by sea, and the transportation price is cheap. It is not limited by the size of the container, and can be customized for various sizes of houses.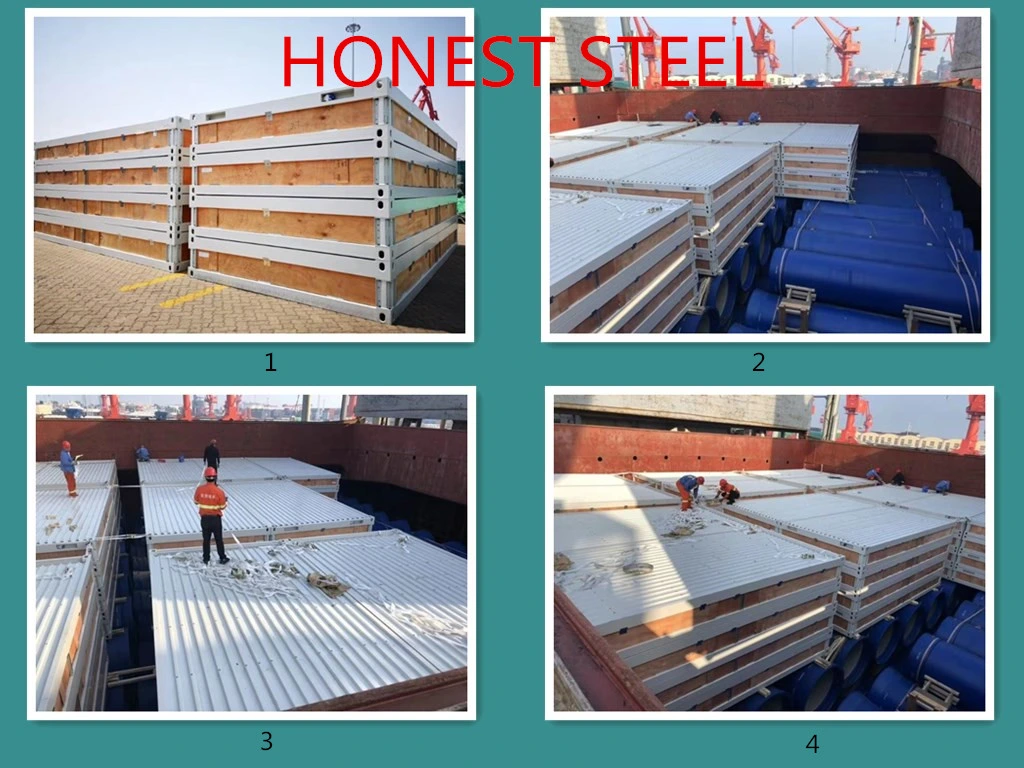 2. When the packaged container houses are transported in 20-foot containers, each house is packed with a height of 0.7m, a width of 2.25m, and a length of 6m, which can accommodate 4 sets of packing box houses.

Hot Sale





About Us
TIANJIN HONEST STEEL CO.,LTD
Tianjin Honest Steel Co., Ltd. is located in Jinghai District, Tianjin,with good location and convennient transportation,100 kilometers away from Beijing and 70 kilometers away from Tianjin Port,It only takes 30 minutes by car to Beijing by high-speed rail.
Tianjin Honest Steel Co., Ltd. wholesales PPGI,roofing sheet,prefab house, galvanized steel wire ,welded steel pipes, galvanized steel pipes, spiral steel pipes, seamless steel pipes, steel coils , and steel plates.Products are used in liquid transportation,oil and gas,industrial and civil construction,agriculture and transportation facilities,etc.
The strength of our company,heavy credit,keep the contract,to ensure product quality,with a variety of operating characteristics and The principle of small profits and high turnover has won the trust of our customers.
Our service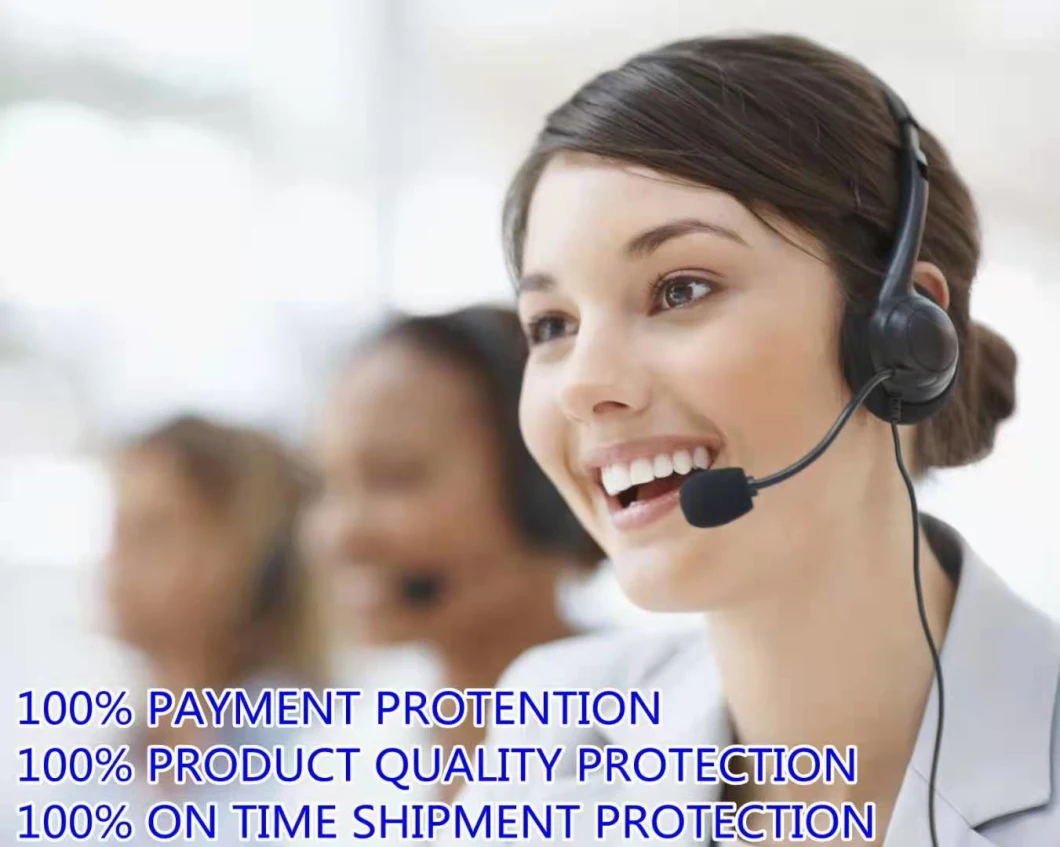 FAQ
Q:How to control the quality of your product?


a. quality of the design: think about possible problems in advance and provide a high-quality design solution.

b. quality of the raw material: choose the qualified raw material

c. quality of the production: precise manufacturing technique, experienced workers, strict quality inspection.

Q:If there is a clear service life of your products? If have, how long?
A:Under conventional climate and environment, the service life of container house steel frame is 20 years.


Q: What designs do you have in different climates (How can the products adopt to different climates)?

A:Strong wind region: improve the wind-resisting ability of the internal structure.

Cold region: increase the thickness of the wall, or use good insulation material, improve anti-pressure ability of the structure.

High corrosion region: use corrosion resistant material, or paint anticorrosive coating.
Q:How to install it?
A: We will furnish you the detailed construction drawing and the construction manual which could help you to erect and install the building step by step.